Announcements
Welcome to Servikus Tutorials Area! You will find a ton of useful tutorials in our tutorial area. We hope that you will find them useful! If you want custom tutorial created, please let us know and we will create it for you!
Adding an addon domain in cPanel
If you have a bigger hosting package than Starter one (whether Standard or Ultimate) at Servikus, you can have more than one domain per account. Therefore, you can use one domain as the main domain. The contents for that domain are usually placed in public_html. However, to add a new domain to your account, you have to add it as an addon domain and have a directory where you will place the contents of your website. Here is how to do it:
1. Log in to your cPanel.

2. Navigate to the DOMAINS section, then click on the Addon Domains

3. Type your new domain in the New Domain Name field.

4. Click on the blank place (just anywhere) and the system will fill out the blanks for Subdomain and Document Root.
Note: Do not erase or change subdomain or document root, as this is a default cPanel setup.
5. Click Save.

6. Click on the Document Root path.

7. You will be redirected to the directory in File Manager which was automatically created for your addon domain. This is the place you place your websites' content.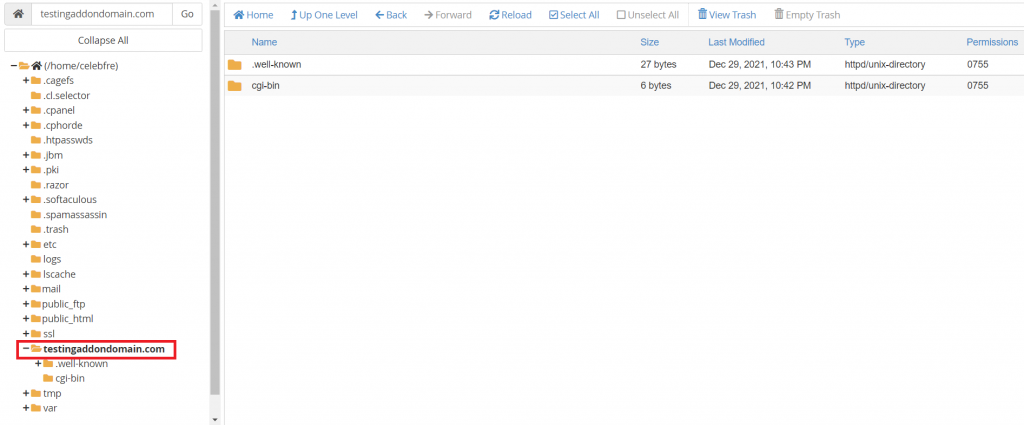 ---