Server Management - You are making a right decision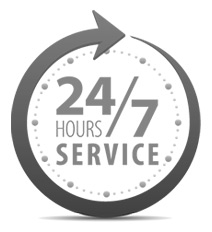 We are proud to say that we have one of the best and complete Linux server management and monitoring solutions to offer.
We are sure that we can all agree that all of technical details regarding server management and optimization are very complicated tasks and that they are often source of stress and a lot of frustration. And most important thing is that server management is VERY time consuming
If you put all that aside, you will have much more time and energy to focus on most important thing, RUNNING YOUR BUSINESS!!! Time IS your most valuable asset.
That's where Servikus jumps in. For as little as $80 you will get one of the best server management and monitoring services available! We will take care of all technical issues regarding your server.
If you have any question or issue, we have a team of experts at your disposal 24/7/365, answering via ticket or e-mail.
Also we have a highly experienced group of technicians monitoring and maintaining your server all the time. We will monitor your server around the clock with a check intervals of approximately 100 seconds. This way we can detect on time even a slightest signs of problems that may occur and response with appropriate measures before any real damage is done. Also patches and updates will be installed as soon as stable and safe versions are released. Meaning that your server will always be up to date with all the latest software.
We will make sure that your server is secure, hardened to its max and running smooth 100% of the time.
+ We will setup and configure your server
+ We will install and configure a Linux-based system
+ We will install and configure control panel of your choice
+ We will configure best security for you
+ We will reduce dangers of variety of attacks to a bare minimum
+ We will harden your servers security and firewall to a maximum
+ We will install and configure Nginx for you
+ We will configure PHP for you
+ We will configure and optimize MySQL to run as fast as it can
+ We will do a fine performance tune on your server
+ We will make sure that your server runs nice and smooth all the time
+ And much, much more...
Powered by HostBill