Announcements
Welcome to Servikus Tutorials Area! You will find a ton of useful tutorials in our tutorial area. We hope that you will find them useful! If you want custom tutorial created, please let us know and we will create it for you!
cPanel Password Change
This tutorial will teach you how you can easily change your cPanel/FTP password from your cPanel account
First you need to log in your cPanel account
Then you need to click on "Change Password" icon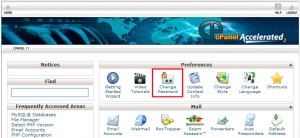 You will then be able to change your password by filling in the required fields. Please note that you must know your current password in order to change it.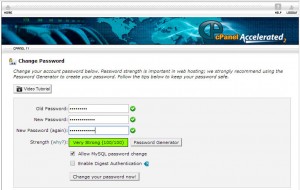 After filling in required fields just click on "Change your password now".
You should now be able to log into your cPanel account with your new password.
If for whatever reason you have trouble with changing your password or accessing your cPanel account please do not hesitate to contact our support team.
---