Servikus VPS - Ultimate VPS solutions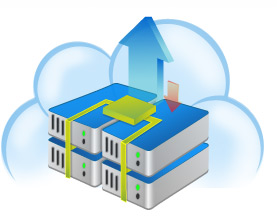 We at Servikus are proud to say that we put together the ultimate VPS solutions which will easily fit all of your needs. We can fulfill every requirement you might have for a VPS, whether you are looking for full control over your VPS environment, or cost-efficient online solution, or easy scalable and flexible virtual private server.
We have several packages available for our customers, customized to fit all of the needs and requirements you might have. Packages differ in prices and available resources for your online project.
We also offer top of the notch management and support for all packages, for the low price of $9.96 per month.
If you decide to go with our managed packages you will also get free lifetime monitoring included in the price. Our support team is available 24/7 each and every day of the year. Highly experienced and trained system technicians are always here to help out when ever you have some question or issue. With average response time of under 5 minutes, every problem you might experience will be resolved in a extremely short period of time. If you choose to have managed VPS we will take care of all the hard work for you.
Amazingly fast, secure, and reliable VPS solutions, with extremely fast deployment and option to have your VPS managed by us and support team available for you around the clock. If you are looking for a great VPS then you've come to the right place.
---
Powered by HostBill